Are you a fan of the hit Amazon Prime show Clarkson's Farm and looking to plan a birthday party with a similar theme? Look no further! This blog post will give you fantastic Clarkson Farm-themed birthday party ideas to impress your guests. Here are our 10 Tips for Planning a Clarkson Farm-Themed Birthday Party.
Venue: Create a Farm Ambience
The first thing you need to do when planning a Clarkson Farm-themed party is to create a farm ambience. You can do this by holding the party at a farm, a barn, or a backyard. To set the mood, hang up some rustic decorations like burlap banners, hay bales, and lanterns.
Invitations: Get Creative with Design
For the invitations, create a design that fits the farm theme. Use graphics like tractors, farm animals, and crops. You could even use a photo of Jeremy Clarkson as the farmer on the front of the invitation!
Dress Code: Dress Like a Farmer
Set the tone for the party by having guests dress like farmers. Kaleb or Jeremy Farmers. Ask them to wear plaid shirts, overalls, and welly boots. This will create a fun and playful atmosphere that will get everyone in the party mood.
Food: Serve Farm Fresh Snacks
Regarding food, stick with the farm theme by serving fresh snacks. You can serve homemade lemonade in mason jars, freshly popped popcorn, and a cheese platter with local cheeses. You could even set up a mini Diddly Squat farmer's market stand with fresh fruits and veggies. Don't forget the cow juice!
Activities: Farm Games
To keep your guests entertained, plan some farm-themed activities. Set up a game of horseshoes, have a hay bale toss competition, or even organise a farm animal petting zoo. For kids, set up a craft station where they can make their farm animal masks or clay farm animals. What about a Pepper-themed pin the tail on the cow game?
Cake: Farm-Inspired Cake
No birthday party is complete without a cake, and for a Clarkson Farm-themed party, you'll want to make it farm-inspired. You could create a cake in the shape of a tractor or a barn or decorate a regular cake with farm animals or tractors.
Music: Country Music Playlist
Set the tone for the farm party with a country music playlist. Include songs like "Life is a Highway" by Tom Cochrane, "Dirt Road Anthem" by Jason Aldean, and "Chicken Fried" by Zac Brown Band. This will add to the farm ambience and get your guests in the party mood.
Favours: Miniature Farm Toys
For party favours, give your guests miniature farm toys like toy tractors or farm animal figurines. You could even give out packets of seeds for guests to plant at home. This will be a fun and memorable way to end the party.
Photography: Hire a Photographer
To capture all the fun memories from the party, hire a photographer. They can take candid shots of guests enjoying the activities and pose photos with the farm-themed decorations. You could even set up a photo booth with props like inflatable farm animals, hats and bandanas.
Party Bags: Decorated in a Farm Theme
For the final touch, create party bags decorated in a farm theme. Use burlap or brown paper bags and decorate them with farm animal stickers or stamps. Fill them with miniature farm toys, packets of seeds, and any leftover snacks from the party.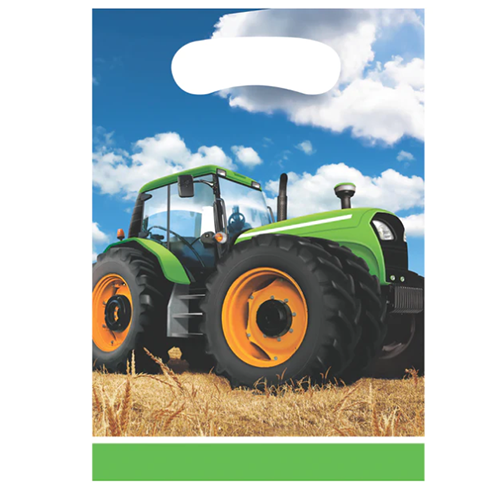 With these Clarkson Farm-themed birthday party ideas, you'll have a fun and unique party that your guests won't forget. Remember to create a farm ambience, serve fresh farm snacks, plan farm-themed activities, and give out farm-inspired party favours. With these tips, your party is sure to be a hit!