Are you planning a fabulous summer gathering in your garden this year – then you need a Tiki bar!
We have everything you need to put a Tiki Bar together.
Step 1
Grab a table at least 1.4m wide – something like a trestle or garden table. Build the frame – it's really easy, no tools required just slot the poles together.
We'd add a summer tablecover to your table, and perhaps the grass table skirt to give a great backdrop to your party table.
Pop the frame around the table.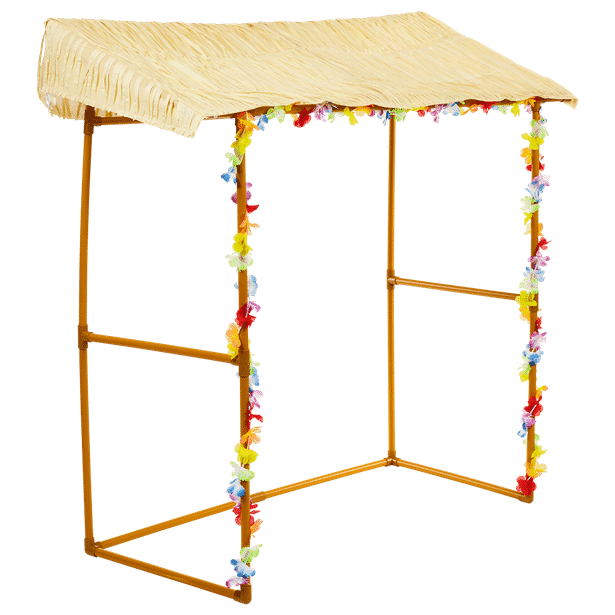 Step 2
Decorate the upright poles with tropical leaf decorations – there is a huge selection here and perhaps a Tiki Bar sign across the top?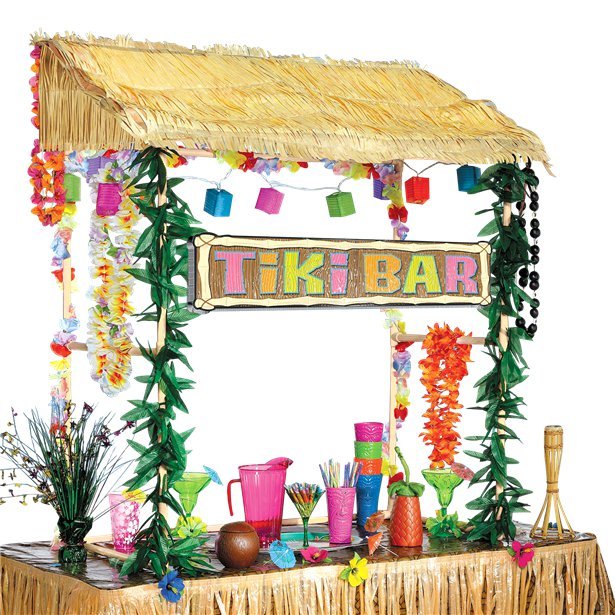 Step 3
Choose your accents, perhaps flamingo? Pineapples? Palm trees? And select extra decorations accordingly. Bright colours against the green leaf decor always look amazing – try lei or tropical flower decorations.
Summer Garlands across the roof and decorations around the end secured with tape always look good.
Step 4
Add your cocktail glasses, cocktail umbrellas, paper straws, ice buckets, plastic wine glasses and novelties.  We would suggest 2nd table behind the bar are to hold actual drinks – add an umbrella if you are lucky to have blazing sunshine.  Use your Tiki bar to serve the drinks.
The Tiki Bar makes a great focal point for a summer tropical party. We used various products – this link will help you find most of what you need.
Step 5
Make it your own, ad inflatable palm trees, beach balls & inflatable flamingos around the base – include disposable paper plates – there is a huge selection here with Next Day Delivery.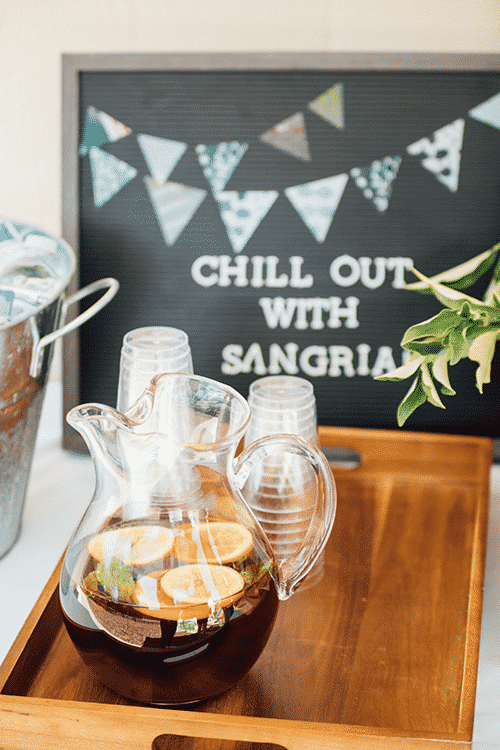 Need a delicious mock cocktail for your Tiki party? Try our favourite.
You will need –
1 litre of sparkling water, 500mls boiling water, 2 black tea bags, 2 cinnamon sticks, 65g sugar, 500mls of cranberry juice, 500mls of Orange Juice, 1 medium orange, lemon, lime & apple, thinly sliced or cut into chunks.
First, pour the hot water over the tea bags and cinnamon sticks into a large jug.  Let the mixture steep for 5 minutes. Remove the tea bags and cinnamon sticks. Stir in the sugar until it dissolves.  Add cranberry juice and orange juice. Then stir in the fruit pieces. Pop into the fridge for at least an hour, overnight is even better and less for you to do on the day of the party. This helps the flavours to develop.  Ready to serve? Simply add the sparkling water and serve over ice.