Just for some background, Fortnite is based on the battle royale game genre, where players start in a flying bus and are dumped onto a giant map once landed, players battle to be the last player standing. To accomplish this, players collect weapons, medical items and more across the map. Over time the area in which players are allowed on the map shrinks, forcing players to be closer together which makes it more likely for them to die.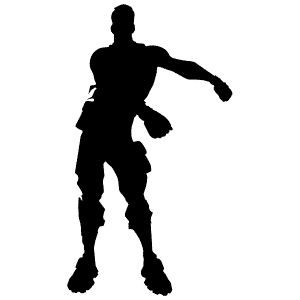 Are your family & children wrapped up in the Fortntie craze too? Are you wondering how to create an amazing Fornite party for a birthday? Well, stop worrying! we have some brilliant ideas to help you right here.
The new Battle Royal theme has been designed to be used for a Fortnite or gaming party. The range includes party supplies, decorations, balloons & party bag fillers, plus we've added an extra Fortnite spin with some fabulous Fortnite inspired party accessories such as Llamas, bullet belts & skull masks.
The Battle Royal plates are decorated with the text Eat. Sleep, Game & Repeat in blues & lilacs. Team these with a Fornite inspired party buffet, perhaps game controller shaped biscuits, Emergency pack sandwiches & Tomato Town Pizza slices.
Be inspired by the Fortnite map.  Make some 'Rescue Ropes' for your party guests using our rainbow twist sweets is a great idea. Find a free printable here for stickers to add to transform your water bottles into Shield Potions.
We'd suggest adding signs around the party venue albeit at home or at a party venue – Flush Factory perhaps for the bathroom and Lucky Landing at the party entrance!  We've also some brilliant gaming party decorations available here with dancers, school buses parachuters and purple llamas.  Made of card they are super easy to add to walls at the party.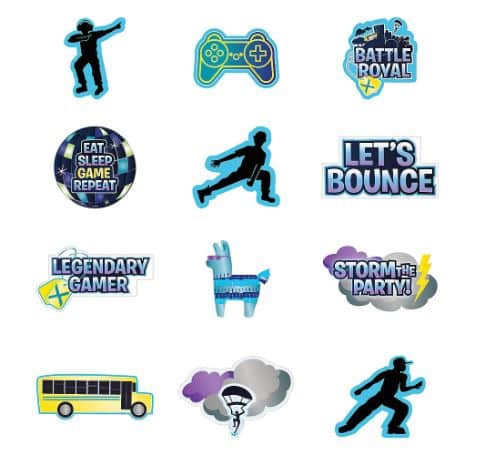 A little take-home gift is still popular, why not theme around a med-kit.  White boxes decorated with a red cross and filled with Fornite inspired goodies – we have stickers, game controller chocolates & mini parachute men.  Add a sticker to a bouncy ball to make great pulse bombs. There are also loot bags for a slice of cake and gift is you would prefer.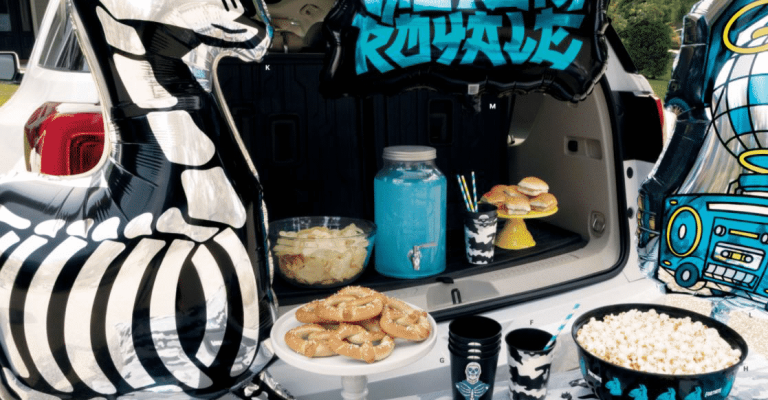 Top Tips For Organising a Fortnite Party
If you're a fan of Fortnite, you're probably always looking for ways to get together with friends and play. Why not throw a Fortnite party?
It's a great way to have some fun and bond with your friends. Here are a few tips to help you throw the perfect Fortnite party.
1. Pick a date and time. The first step is to pick a date and time for your party. Make sure to pick a time when most of your friends will be able to attend albeit online or in person.
2. Send out Fortnite invitations. Next, send out invitations to your friends. You can use a service like Evite to create and send out invitations.
3. Decorate your Fornite party space. Once you have a date and time set, it's time to start decorating your party space. You can use Fortnite-themed decorations to get everyone in the mood.
4. Set up your gaming stations. If you're throwing a party, you'll need gaming stations for your friends to play on. You can use your computer, Xbox, or Playstation to set up gaming stations.
5. Serve snacks and drinks. No party is complete without snacks and drinks. Serve your guests some of their favorite snacks and drinks – why not theme them to Fornite.
6. Have fun! The most important thing is to have fun. Make sure to set up some games and activities for your friends to enjoy.