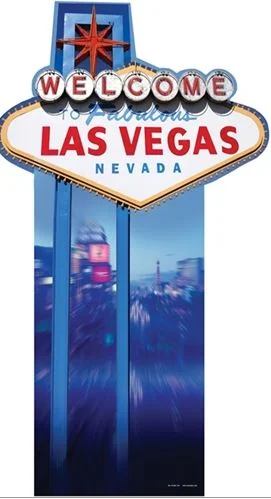 One of the easiest ways to set the stage for your casino night is by using decorations that instantly transport your guests to the glitz and glamour of a real casino. This can be as simple as hanging up streamers or balloons in your party space, or as elaborate as creating full-blown Vegas-style backdrops or life-size cutouts.
One of the keys to a successful casino night party is to create the right atmosphere; no matter what kind of decorations you choose, you'll want to ensure that they match your party's theme. This means using colours like red, black, and gold and incorporating elements like dice, playing cards, and other classic casino decorations. For added sparkle, hang up some gold and silver streamers and balloons. You can add some shimmering confetti to the mix for a festive touch. And no casino party is complete without some neon lights. Add flashing neon signs or a disco ball to set the mood.
One of the best places to start when it comes to casino night party decorations is with the table. Cover your table in a green felt tablecloth to give it that authentic casino look. You can even add a roulette wheel, fake money and chips for a fun and interactive element. We also stock casino-themed tableware. This can include things like playing card-themed plates, napkins, and cups, as well as decorations like poker chip-shaped balloons and streamers. If you want to take your party to the next level, you can create a red carpet entrance for your guests. This will make them feel like VIPs as they enter your home and get them excited for the fun that's to come.
Of course, no casino night would be complete without some fun party favours for your guests to take home. This can include personalised playing cards, poker chips, and other fun trinkets to help them remember the night.
Visit funpartysupplies.co.uk to stock up on all the essentials, including playing cards, dice, and even costume accessories like fedoras and boas. With the right decorations and accessories, you can transform your home into a dazzling casino and ring in the new year with friends and family.
So why not give it a try this New Year's Eve? If you're looking for the perfect party decorations for your casino night, check out funpartysupplies.co.uk. They have a great selection of casino-themed decorations and party favours that will help create the perfect atmosphere for your guests. Plus, with their low prices and fast shipping, it's never been easier to plan the perfect casino night at home. So why wait? Start shopping now and make sure your New Year's Eve party is the best!