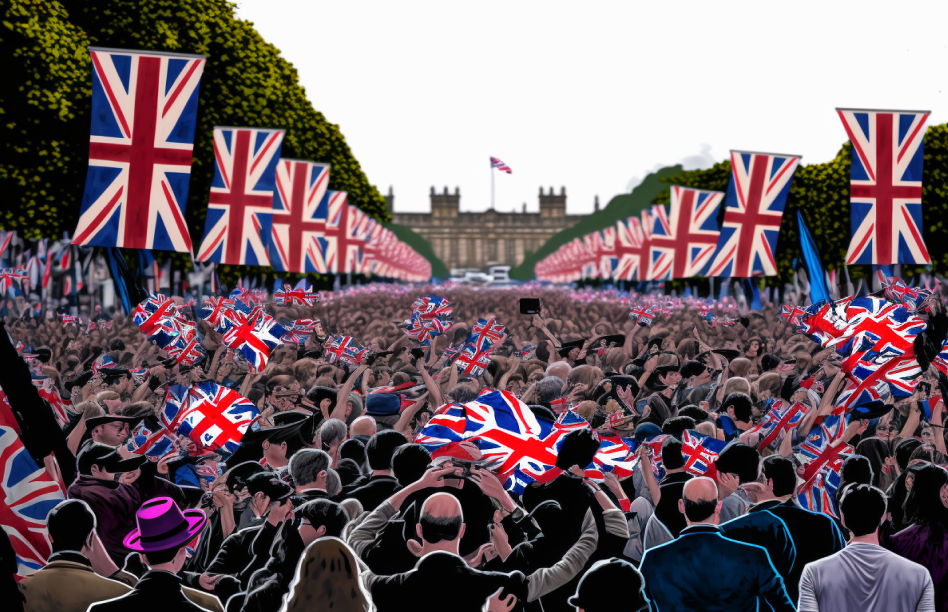 Add a touch of patriotic flair to your party with our Union Jack bunting. It's perfect for draping over fences, decorating balconies or simply hanging from trees. The bunting is generous, so you can cover as much or as little space as you like.
What date is the extra Bank Holiday for the coronation?
Kings Coronation is on May 6th, 2023 – Saturday 7th is an excellent day for a family celebration, and Monday, May 8th, an extra bank holiday, a day to offer support and volunteering.

Invite Kings Charles to your garden party!
Life-Size Cutouts bring a lot of fun and excitement to your event with our lifesize cutouts of King Charles! Take photos with the new King, Queen Camilla, William & Kate and make memories that will last a lifetime.
Super Cheap & Easy Coronation Decoration Ideas
Coronation Bunting & Decorations, Balloons, all relatively cheap but very effective. It is often made of card or latex to be recycled. Celebrate the coronation in style with our exclusive Coronation bunting and decorations. We have everything you need to create a festive atmosphere, from balloons to banners.
Coronation food ideas
Complete your celebration with our range of cupcakes and cake decorations. From Union Jack toppers to crown-shaped sprinkles, we have everything you need to add a touch of royalty to your desserts.
Coronation Party Supplies
At Fun Party Supplies, we're committed to providing high-quality products at affordable prices. Whether you're hosting a street party or a family picnic, we have everything you need to make your celebration unforgettable. Shop now and get ready to raise a glass to the new King!

Visit us at funpartysupplies.co.uk to order your party supplies today!